So, prior events have taken their toll on me.  Today, I woke and it's difficult to keep my eyes open without them watering.
I like 6:45 to about 7:15 to read/respond on blog-o-sphere.  Check Facebook.  Be quiet.  The kids used to not get up until 7AM, but lately, they have been getting up sooner to take their showers so they have more t.v. time before school.  I really don't care, as long as they don't invade "my" time.
I get my good morning hugs from them, which I LOVE.  Then go away my child.  You are now 10 and 12 and know how to get ready for school.  You are getting up and invading "mommy time."
But this is what happens:
"Mom…did you know…"  (have to stop my current thought, what?)
"uh, where's the… (same place it always is)
"I can't find it…you're always MOVING it" (it's two steps away from you)
"you gotta sign… need money.  Our lunch account.." (any variation)
"what do I do with…"  (what do you think?  Regardless of what people say, There are some silly questions that should never be asked…think about it… problem solve – this is mainly directed at my older child- the boy.)
"…won't leave me alone…well they did this to me"  (I don't care who did what, knock it off)
"…I don't think she brushed her teeth…YES I DID…"  (referee time – stop caring what the other did… worry about yourself.  You don't need to be the parent)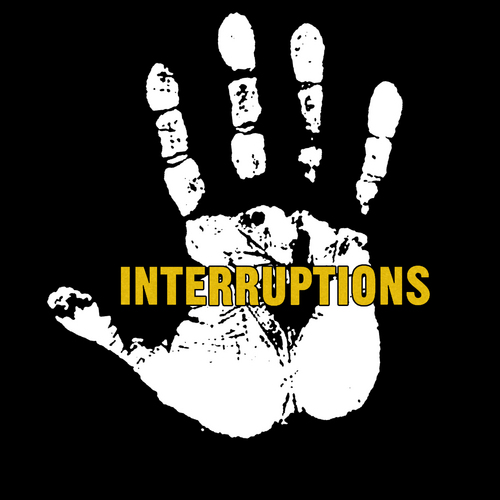 It's a constant stream of interruption of dialog, questions, demands, assistance requests, disagreements, something lost that I need to immediately stop what I'm doing.  At that point, I typically give up, start making coffee, washing dishes, etc. so I'm not too irritated with the constant interruption.  Sometimes, things get the better of me…and I yell,
"Guys!  This is mommy time.  What are you doing up so early?  This is MY time until at least 7AM.. or 7:15 while you guys are in shower."
Where's dad in all this…. SLEEPING IN.  He never gets up until it's time to take kids to school.  8:00 as he's rolling out of bed, his clothes are somehow on as he stands up, grabs coffee, and then drives them. The ONLY time he actually gets up early, is if the kids fight too much over the couch and who is touching whom and then he's pissed because he doesn't get his sleep.  And comes out (Uh-oh, look out) and smacks both of them and YELLs… sometimes, taking the remote.  The man will never discipline (leaving it to me) and is always on me when I'm raising my voice… but MESS with his sleep?
…And then, HE places the blame on me.
"They are never like this when you are gone working.  They are quiet and get ready with no issues.  They are only like this when you are here."
What?  SO back to this morning… normally, I'm used to this whole morning routine we've had since I haven't had a regular job.  Except today, I really needed to be left alone.  My eyes were watering.  My SUNNY MORNING SELF, was not present today.
As the regular morning drama ensued, LEAVE ME ALONE.  Went back into the room and laid in bed.  My hubby states,
"What's wrong?"  (actually kinda pissy, which in turn ticked me off)
So, I'm not allowed to spend more time in bed?  MY eyes are watering, I need to close them.  He softens his voice and gives my back a rub, then gets up.
I get about 3 minutes.  Then I'm up helping my son look for his shoes…which HE doesn't tell me he finds… as I'm searching crevices.  I'm irritated, because clearly he thinks this is funny and is purposely hiding the fact he found 'em.
I plopped down next to my  hubby on the couch.  "You okay?"  Grumpily, I replied NO.  Then our son says,
"You guys are getting soggy."
What?  Well, that's a new way to describe us.  I suppose it could apply today.
"I better eat you before you get too soggy."
He was talking to his cereal.